 We offer dog walking, private dog walks, group dog walks, and in-home cat care. Our top priority is the health and happiness of your best buddies, 365 days a year! Over 16 Years of Experience
Best Friends is composed of myself, and our full & part-time staff. Because we operate 365 days a year, the volume of business that we deal with from week to week and even day to day varies significantly. This means there are some days where only one of us works alone while other days there are four of us working a full day together. Each of our staff is carefully screened and criminal record checked – they are also bonded.
Once hired our staff spend extensive time training with me and our senior staff before heading out on their own. When out on the visits our staff are equipped with precise details of the care required for each pet they visit and also a cell phone to call the Manager on duty in the event that they have any questions. They are also certified in pet first aid through Walks 'N' Wags Pet First Aid.
Our staffs' workdays and work hours vary from week to week depending on how many visits are booked and what hours they work at their other employment, also from time to time we need to cover off our personal vacations. For this reason, we do not guarantee the same person for each dog walk nor each trip for pet sitting clients. For the same reason, we do not personally introduce our staff to each of our clients since the same person will not be visiting every day. Our staff also find it uncomfortable to be "re-interviewed" by our clients when each one has already been thoroughly screened and trained by our company.
What does this mean to you as our client?
We are ALWAYS staffed 365 days per year.
We are often able to help clients out on short notice should they have a personal emergency or last minute request.
When we are on our own holiday time, our clients still receive the same reliable service. We have obtained many clients over the years who previously used single-person operations and had a scheduling conflict with the pet sitter/dog walker's own holiday time.
The schedule is made a week at a time and we do our best to have as few staff as possible visit each pet.
If we get sick, have a car breakdown, or our own personal emergency, your pet is still well taken care of. It is extremely rare that we would need to cancel visits. This is peace of mind that a single-person operation cannot offer you. For our pet sitting clients: imagine if you were halfway across the world and your sitter had a personal emergency!
Your pet gets to make more than one new friend! We have dealt with many pets who were originally very shy. Through repeated contact with our different staff members these pets have come to learn that new people can be exciting and a positive experience!
For your peace of mind, feel free to email us at [email protected] to check in regarding how your pet is
doing or with any questions you might have.
YEAR-ROUND PET CARE
Best Friends provides dog walking and cats sitting pet visits year-round – that's right, 365 days a year! We do not close for Statutory holidays and our staff are fully trained to step in for one another in the event one of our sitters falls ill or has a personal emergency. Additionally, we do not utilize subcontractors.
PET FIRST-AID
As an owner and operator of the business Alicia is hands on, and continues to work in the field side by side with her exceptional staff. Our Vancouver staff are caring pet care professionals who are carefully screened and bonded. They receive extensive training and are certified in Pet First Aid too.
SMALL ANIMALS
For many years Best Friends has also offered in-home care for small caged animals. We now offer a more affordable option for those long (or not so long!) trips, boarding in our offices. We are open and staffed 365 days per year and are able to board Mice, Rats, Hamsters, Gerbils, Rabbits, Guinea Pigs and other small caged mammals.

At Best Friends, we take the health and well-being of your precious pets seriously. All of our sitters and walkers are fully certified in Pet First Aid, through Walks ´N´ Wags Pet First Aid. The Walks `N` Wags program is designed for both dog and cat emergency situations.
Additionally, a large portion on the course focuses on early recognition of illness and steps that can be taken to prevent injury before it occurs. It is the premiere program in North America, with courses running nationally as well as locally. If you would like to learn more about Pet First Aid, or are interested in attending a course, please check out their website at www.walksnwags.com for more information.
We are also licensed, insured, and co-operate with all Metro Vancouver bylaws.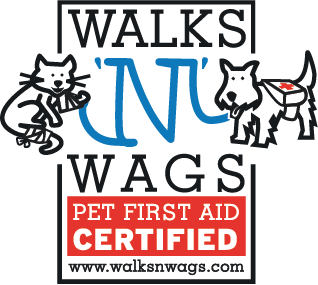 TAKING CARE OF
YOUR BEST FRIEND
Worried about leaving your dog home alone while you are gone? Extra long days at work? No yard? Too much energy for you to handle? Common behavioral problems such as barking, chewing and digging are the result of isolation, boredom and insufficient exercise. We can help provide the physical and mental stimulation that your dog needs!
We operate primarily on Vancouver's West Side, Kitsilano, Point Grey, Kerrisdale, Shaunessey, Fairview, Riley Park, Olympic Village, and Yaletown. The service area encircles from Commercial Drive west to Blanca Street, south to 49th Avenue and north to Pacific Avenue. We do not service most of Downtown Vancouver or the North Shore. If you are outside of our area we are happy to refer you to another great pet care service provider.
GROUP DOG WALKING
All group dog walks take place at beautiful Pacific Spirit Park. Best Friends Pet Care obtains special permitting each year to offer this premiere service. Each hike group is picked up and dropped off at your home, and the walk is one hour once we reach our destination. Both on and off-leash dogs are welcome on our group dog hike. Group walks are reserved for dogs who are fully grown, spayed/neutered, and socialized with other dogs and people of all shapes and sizes
DOG WALKING
Private dog walking is done in your area, one on one with the walker. This service is tailored for dogs who may not be happy riding in the car, have healing injuries, are very young or very old, are not spayed/neutered, or who may not be comfortable with other dogs. We understand the personalized attention your dog may need. 25 or 40 minute walk lengths are available for dogs of all ages.
SENIOR STROLLS
Senior dog walking is a service close to our hearts. We adore our older doggy buddies and understand their special needs. Senior dog walks are 15 minutes in length and are reserved for dogs over 10 years of age only.
PUPPY PEE BREAKS
House training and socialization is key when puppies are growing up, and we know they require frequent breaks outside to accommodate their needs. Puppy breaks are 15 minutes and reserved for dogs who are under 5 months of age only.
PRICING
 Private walks are available on weekends at no additional cost. We do not offer hikes on weekends.
*prices include 5% GST, registration # 81014167
Private Dog Walks
30 minutes
One Dog 30 | Two Dogs 30
Private Dog Walks
40 minutes
One Dog 38 | Two Dogs 38
Group Dog Hikes
60 minutes
One Dog 30 | Two Dogs 50
Full Day
Hikes dogs only. Including 2 hikes
One Dog 50 | Two Dogs 50
We do our best to answer phone calls but due to the nature of our business, we can't always get to the phone.
Our phone is a cell so the voice-mail is checked regularly – please feel free to leave a message if you miss us
during business hours. Email is also effective. However if you need us immediately, please phone as we only
have the opportunity to periodically check email throughout the day.
Scheduling
If you have a regular ongoing schedule, please only notify us of any changes. We will otherwise come each day
your dog is scheduled. Please have your scheduling requests or changes in by Saturday 5:00PM via email or
phone for the upcoming week. Spaces are allotted on a first come, first served basis. We make our schedule on
Saturday evening and spaces are not guaranteed to be available after the scheduling deadline. There may be a $3
per visit surcharge for missing the deadline if we need to re-do the schedule to fit you in.
Please do not leave notes in your home regarding scheduling as these can become lost!
Cancellations
If it is possible for you to cancel by Saturdays at 5:00pm (before we make the schedule) that really helps us plan
out our week. However, if you cancel with 24 hours notice you are not billed for the walk. Cancellations with
less than 24 hours notice are billed at full price. If we arrive to pickup your dog for a scheduled walk and s/he is
not there or unable to walk for any other reason you are also billed full price.
Ceasing Service Permanently
We require a minimum of two weeks notice for a client to permanently cancel a regular, ongoing space. If
adequate notice is not given, the client will be billed for any unused portion of these two weeks.
Other information
HIKE DOGS: We require all group walk dogs to wear martingale collars, if walked on their collar. We are
happy to walk dogs on their own harnesses, but the owner accepts that no harness is slip-proof.
For the safety of our clients, dogs who exhibit signs of kennel cough, warts, or other infectious illness may not
join our group walks. We also do not take dogs on group walks who have been skunked within the last 24 hours.
You are billed for your walk if we arrive and decide to leave your pet at home for one of the above reasons,
however s/he will be let out of the home for a bathroom break and we will notify you that your dog will be
unable to attend that day.
With truth and honesty, we can say that Chico loves his friends; the friends that make up the team at Best Friends! In the past, we had tried many things to keep our beloved pet happy and safe while we were on vacation. We even tried a "cat hotel". Well, as many cat lovers know, cats do not take well to change. The cat hotel was nice enough, but Chico was not happy to be separated from his home and familiar things. Once we began having Best Friends come and visit with Chico while we were away, he became a much happier cat. Best Friends team knows how to take care of him, how to look after him in our absence and the report card at the end of the trip is helpful for us to come home to. Besides, SOMEBODY has to put ice cubes in his water dish while we are away!!!! We can't say enough to thank you and the team for caring for our family member while we are away. It is helpful to know that our beloved pet is well-taken care for!
Vanessa and her team are an amazing resource for us. All of her staff are very dedicated to both our dogs and cats. I love that fact that I don't have to worry about my animals when they are in Best Friends care. Often I come home from work to see that they've left a note to say 'the girls had a great day today'. It's just so nice to know that we have Best Friends to take care of our animals. Quite frankly, I really don't know what I'd do without them.
It is so reassuring to know that our dog is well looked after. Thank you, Best Friends!
I am so thankful for Vanessa and the team at Best Friends Pet Care because they love our wiener dog, Frank, as much as we do. He loves his hikes with the group in the forest. The whole gang came to watch his big race at Hastings Park. It was great for Frank the Tank to have so many fans cheering for him!
My wife and I cannot recommend Best Friends Pet Care highly enough. They do their utmost to accommodate the pet care needs of our irregular lives and Kushy always seems happy and more responsive after they have taken her for a walk.
When I was looking for a pet care provider it was difficult to find one that looked after a variety of pets as I had two guinea pigs until I found Best Friends Petcare. I used them for the first time when I went to Ireland for Christmas. Due to severe weather conditions I had to change my travel plans and Best Friends were extremely accommodating. I was impressed when they came out to meet with me and my pets prior to looking after them and to explain their services. I was so pleased with the quality of care they provided for my two cats and two guinea pigs that I have now booked them for dog walking services for my newly adopted dog.
Vanessa and her team are phenomenal. My dog is excited to go for a walk with her furry friends, and is tired and happy when I get home from work. Best Friends Pet Care is professional, reliable and best of all, Lexi loves them!
I always feel extremely comfortable leaving my cat in the care of Vanessa and her team. They are very responsible, experienced and well-trained. My cat is shy but loves his visits from Best Friends Pet care. I feel my pet is well cared for and my home is well looked after in my absence. Vanessa is also willing to water plants and pick up the mail. I would not hesitate to recommend Vanessa and her team for dog walking and catsitting services.
Our lovely Burmese cat Max is a real "people" cat. It is so hard to leave him because he always lets us know how much he misses us. When we leave him with Best Friends Pet Care he is visibly calmer and happier when we return. Best Friends Pet Care makes sure he has food and water at all times. We really appreciate the little notes with updates on his behavior and eating habits. We especially appreciate that they continue care for him until they hear from us that we are back home. As frequent travelers we no longer fear that flight delays might result in Max being left unattended. We used to leave him home for up to 2 days but now get Best Friends to come in even if we are gone for 24 hours.
Recently, due to a last minute change in my plans I was at home when one of the Pet Sitters arrived. I had the pleasure of watching Max run to the door to greet her. She offered to reschedule but he was obviously quite happy to see a friend. I was trying to get out of the house so I was rushing around and I was so happy to hear her doting on Max. He was purring and rolling over to have his tummy rubbed, clearly relaxed and trusting. We are so happy to have Best Friend's Pet Care as part of Max's family.

EXPERIENCED IN-HOME
CAT CARE
We will cater our cat sitting visits to your pets' desires – we can brush, cuddle, play with, or just plain hang out with them on our visits. Our cat sitter's time is spent giving each pet what they ask us for. Also, our pet sitters are Pet First Aid trained to ensure the safety of your precious friend while you are away.
Best Friends has years of experience providing in-home cat sitting visits and pet sitting visits for other small animals. Our cat sitters will visit your home daily to give your pets the love and attention they deserve in your absence. In home cat sitting reduces your pets' stress while you are away, and allows them to hang out in their favourite haunts, eat familiar food, play with their same toys. They also receive special one on one attention that only a loving cat sitter can provide.
CAT SITTING
Our cat sitting service is East/West from Victoria Drive to Blanca Street and North/South from Venables to False Creek and Kits Point, all the way up to 41st Avenue. We also service Yaletown and the area surrounding Science World and the Olympic Village. Parking (street or secured underground) must be provided for cat sitting visits.
HOUSE SITTING
When cat sitting, your home will also be well cared for in your absence. Each day our cat sitters will perform a security check of your doors and windows and ensure you have not had pipes burst, water leaks etc. This is an advantage to you, since many home insurance policies require regular visits while you are gone.
The cat sitter will also collect mail and newspapers, change around lights and blinds, ensure courier packages are held, and we even water plants! Rest assured, your home will be in fine form upon your return. Please note we drive logo-free vehicles. This maintains your privacy, and reduces the possibility of a break-in during your absence.
SMALL ANIMALS
For many years Best Friends has also offered in home care for small caged animals. We now offer a more affordable option for those long (or not so long!) trips, boarding in our offices. We are open and staffed 365 days per year and are able to board Mice, Rats, Hamsters, Gerbils, Rabbits, Guinea Pigs and other small caged mammals. No birds or exotics please! Inquire for pricing. Additionally, we do not utilize subcontractors. This is peace of mind that is unique to our company. We have experience with many other small critters too! Including: birds, rabbits, rats, guinea pigs, and fish. We also have cared for numerous exotic pets including an iguana, a raccoon, stickbugs, hissing cockroaches, and tarantulas!Please note we drive logo-free vehicles. This maintains your privacy, and reduces the possibility of a break-in during your absence.
PRICING
Our General pricing is as follows, however  please contact us and ask us about our generous discounts. We have a "long-trip" discount for cat visits of more than 14 days. We do not surcharge for multi-cat homes. Prices are GST inclusive. Please inquire for twice daily rate.
Surcharges will apply to the following:
Statutory holiday surcharge $15 per visit | Out of service area fee $5 per visit | Christmas trip fee minimum $50
*15 min visits are offered at the discretion of Best Friends and are typically reserved for aggressive, shy, or "under-the-bed" cats. We reserve the right to require longer visits if we feel it necessary. New clients are required to start with a minimum 25 minute visit per day to assess your cat's requirements.
New clients: we require a 50% deposit before leaving for your trip with a cheque for the balance postdated for the last day. Full prepayment is optional.
Parking: If you do not have a guaranteed vacant free parking space for us, please leave us coins for parking. You will be billed for any parking fees we incur if money is not left for us. Prearranged key pickup and drop-off: All clients receive one free key pickup and one free drop-off. Subsequent key pickup and drop-offs are $20 each and must be arranged at least one week prior to your departure. We do not have a location for you to drop-off keys; therefore for ease of scheduling, we prefer to safeguard them. This option is less expensive and most convenient for you since future trips scheduled are as easy as making a phone call or sending an email.
Emergency key return: If you become locked out of your home and call us for a last-minute key return the cost is $35 (if available) to return the keys. If you need to keep our set of keys after drop-off, a $20 fee applies if we need to pick them up again. Alternatively you may mail them to our P.O. Box at no charge.
Payment: After your initial booking, payment is due the first day of each trip. Cheques must be dated for this day as well. Please just leave your cheque or cash payment in your home and we will collect it when we arrive for our first visit. Trips of 15 days or more receive 5% off regular prices (excluding key pickup/drop-off).
We accept CASH or CHEQUE payable to: Best Friends Pet Care or E-TRANSFERS to [email protected] with your pet's name as the password. Please note: Dishonoured cheques subject to $25 service charge.
Scheduling: Our scheduling deadline is Saturdays 5:00PM (via email or phone) for the upcoming week. We do our best to fit in last minute bookings; there may be a $3 per visit administrative surcharge if the Saturday scheduling deadline is missed. All bookings must contain your destination emergency contact information at time of booking or we will be unable to schedule the visits to your pet(s). We will always try cell phone numbers first; therefore we require the emergency number is a land-line or friend/relative living in Vancouver. If you are planning a trip over any Statutory holiday, please give us as much notice as possible since these are our busiest times. Schedule Christmas visits by early October if possible, as we tend to fill up by then.
BOOKING CONFIRMATION
You should receive an email confirmation of your booked visits several days before you depart. If you do not receive this confirmation please check in with us. While it is extremely unlikely that there will be a date mix-up it's not worth chancing it!
Cancellations: We require 24 hours notice to cancel your visits free of charge. You are also billed if we arrive for a visit that is booked but you no longer need it. We suggest that you take our phone number on your trip to contact us in advance if you plan to return early. On Statutory holiday weekends: We require one weeks notice to cancel your booking free of charge. Cancellations made after the Saturday prior to the holiday weekend (so less than a week ahead) will be charged for the cancelled visits overlapping the Statutory holiday itself plus the Saturday/Sunday of the long weekend.
Other Additional Pet Sitting Charges: We require a minimum 25 minute visit for any pet requiring administration of medication – Physical administration of medication (per administration): $2.50 for eye, oral, topical or ear meds, $4.00 for insulin injections. We reserve the right to surcharge if we need extra time to locate your pet and/or to administer the medication. – Emergency purchase of food, cat litter, meds etc. – $20 + cost of purchase – As-needed services (IE: trips to veterinarian or other unscheduled services needed outside of a regular visit) will be billed at $35 + $10 per 10 minute increment (local emergency person recommended to offset this fee)
ON YOUR RETURN HOME
Please call our voice-mail as soon as you return from a trip. WE HAVE 24 HOUR VOICEMAIL. No more than 24 hours can pass between our last visit and when you arrive home. This is very important – we worry about you and your pet(s) if we don't hear from you. We require you book a visit on any day you are due home past 2:00 PM. If we don't hear from you by the time you are due home there is a $35 per emergency visit charge for each additional visit we may deem necessary until we know that you have safely returned.
BOOK A VISIT
We do our best to answer phone calls but due to the nature of our business, we can't always get to the phone. Our phone is a cell so the voice mail is checked regularly – please feel free to leave a message if you miss us during business hours. Email is also effective. However if you need us immediately, please phone as we only have the opportunity to periodically check email throughout the day. [email protected]
OFFICE HOURS
| | |
| --- | --- |
| Monday - Thursday | 8:00am - 4:00pm |
| Friday | 8:00am - 3:00pm |
7075 Fleming St. Vancouver, BC V5P 3H8

604.518.8414